Your Insurance is as Welcome as You Are
Pearle Vision Richmond Hill accepts most vision insurance plans including Sunlife, Manulife, Desjardins, Great West Life, Johnson Inc., Standard Life, Blue Cross, NexgenRX and Green Shield. We speak fluent insurance, so we can help you make sense of your vision benefits.
Pearle Vision Eye Care Center in Richmond Hill, ON
While we remain open, local restrictions may be in place. For further information, please give us a call.
Welcome to Pearle Vision where your eye health and wellness is our focus. Our services range from comprehensive eye exam to fitting you with prescription eyeglasses, sunglasses and contact lenses to meet your individual needs. We have been serving the Richmond Hill, Aurora, Woodbridge, Thornhill, Markham and Toronto area since 2011. We welcome CAA, PVS and CARP members, and insurance plans like Great West Life, Sunlife, Manulife,Green Shield NextGenRX and Blue Cross
Your Favorite Eyewear Brands
From timeless styles to modern trends, choose from a wide range of the latest looks from fashion's leading designer eyewear brands. Find your look in prescription eyewear with Oakley, Rayban, Tiffany, Coach, Tory Burch, Prada, Versace, Polo, Burberry, Flexon, Ralph Lauren, Michael Kors, Persol,OGA, Koali and many more!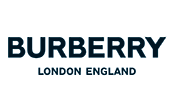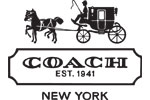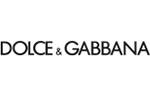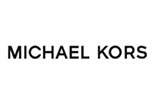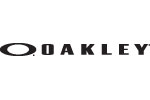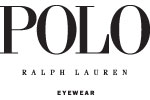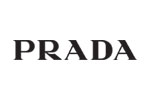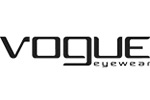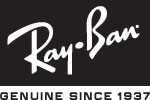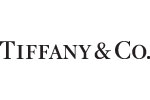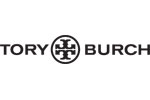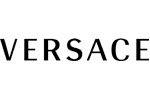 Lenses
We offer a premium selection of prescription lenses to fit your lifestyle. Do you drive at night? Use computers frequently? Your eye doctor can determine whether single vision, bifocal or progressive lenses are right for you, and the lens enhancements you may benefit from. Don't forget to protect your eyes from the sun with designer prescription sunglasses. We carry premium brands in lenses including Kodak, Seiko, Hoya, Crizal and Transitions.
Types of Lenses Available
HIGH DEFINITION LENSES

4x more accurate field of vision
Digitally made for more accuracy
Reduces eyestrain when using a computer

ANTI-REFLECTIVE LENSES

Reduces surface reflections by 78%
Lets people see your eyes better
Comfortable, scratch resistant, UV protection

POLARIZED LENSES

See clearly 23 feet farther when driving
Reduces sun glare
See more comfortably in bright sun

TRANSITIONS® LENSES

Clear inside at night
Continuously adapts to changing light
Dark in bright sunlight
Meet the Eye Care Professionals
Mission Optometrists are primary health care providers who are educated, trained and licensed to examine, diagnose, manage and prevent diseases and disorders of the visual system, the eye and associated structures. As primary health care providers, you do not need a referral to book an appointment with an Ontario Optometrist. Our practice is committed to providing the highest standard of eye health care with an emphasis on disease prevention and patient education. We routinely dilate our patients to detect and manage various ocular conditions, such as red eyes, diabetes, macular degeneration, cataracts, glaucoma and other ocular emergencies. We offer eye care services for patients of all ages. Children (19 and under), seniors (65 and over) and diabetics are encouraged to have yearly eye examinations and are eligible through OHIP annually. We are able to provide thorough eye examinations in English, and Cantonese.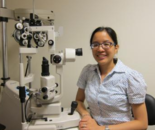 Dr. Lesley Ho
Dr. Lesley Ho graduated on the Dean's Honour List with an Honours Bachelor of Science in Biomedical Sciences and a Doctor of Optometry degree from the University of Waterloo School of Optometry. She completed internships in Salt Lake City, Utah alongside a glaucoma specialist, at the Hong Kong Polytechnic School of Optometry, and at the Toronto Eye Clinic. She has received thorough training in ocular disease management, laser vision co-management and contact lens care. Dr. Ho is fluent in English and Cantonese and looks forward to welcoming new patients and hopes to serve the community of Richmond Hill with the highest standard of care.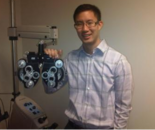 Dr. Jeffrey Cheng
Dr. Jeffrey Cheng graduated from the Illinois College of Optometry in Chicago, Illinois. He received his undergraduate degree in Biomedical Sciences at the University of Waterloo. During his time at the Illinois College of Optometry, Dr. Cheng was a member of the Clinical Honours Program, where he received early clinical training. Prior to graduation, Dr. Cheng completed four internships: two in Daytona Beach, Florida, one in Southport, Connecticut and his final rotation in Chicago, Illinois. These clinical internships gave him thorough training in ocular disease management, contact lens therapy, pediatric/developmental optometry and emergency eye care. Dr. Cheng is also fluent in English and Cantonese.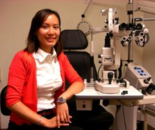 Dr. Michelle Mak
Dr. Michelle Mak received her Bachelor of Science degree in Biomedical Sciences from the University of Waterloo. She also completed her Doctor of Optometry degree with Dean's Honours at the School of Optometry and Vision Science at the University of Waterloo. During her internship at the Veteran's Affairs Medical Centre in Lexington, Kentucky, she received advanced training in ocular therapeutics and ocular disease management. Dr. Mak is fluent in English and Cantonese. She is a member of the Canadian Association of Optometrists and the Ontario Association of Optometrists.
Additional Services:
• Overall eye health and wellness
• Vision correction
• Optical fitting
• Contact lens fitting
• Management of eye diseases
• Diagnosis of related systemic conditions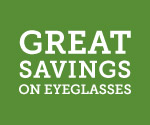 VIEW DETAILS


Pearle Vision - Richmond Hill
8-8750 Bayview Ave
Richmond Hill, ON L4B 4V9
905-747-1500
pearle_vision@ymail.com
EyeCare Centre Hours
Mon:
Tue:
Wed:
Thu:
Fri:
Sat:
Sun: